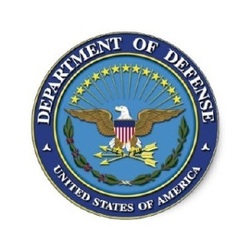 Unity Technologies Corporation (UnityTec) was selected by the US Defense Logistics Agency (DLA) Distribution in New Cumberland PA to provide up to $10 Million in program management support in February 2014.

On the first contract, UnityTec is providing a broad variety of services to DLA in support of DLA Distribution Headquarters and the 26 DLA Distribution Centers worldwide. UnityTec is performing services on over a dozen discrete tasks and providing services such as Business Case Development, Cost Benefit Analysis and Risk Assessment, Technical Writing, Functional Process Analytics, High Volume Data Analysis, Consolidation and Reporting, Incumbent to New Contractor Transition Management, Workforce Development, Optimization and Standardization, Industrial Engineering Support and Subject Matter Expert Consulting.

UnityTec was awarded a second contract on the vehicle in May 2014 to provide business process re-engineering services to increase the supply chain velocity at DLA's three Air Force Logistics Centers. For the new task, UnityTec will also deliver Business Process Re-engineering, Standardization and Optimization and Logistics Analytics, Simulation and Modeling services in addition to the services already being performed.
Mr. Joe Dorsey, President of Unity Technologies Corporation said, "we pleased that DLA has put their trust in UnityTec to perform such an important task for the agency". We are proud to have the opportunity to provide our services to the Department of Defense. The DLA can continue to expect exceptional support from UnityTec at every level.